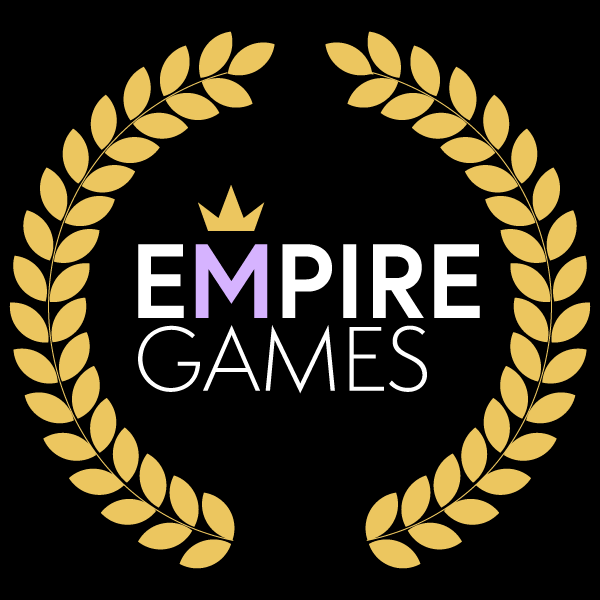 This is a logo I created for a cryptocurrency game development organization. I used the reef to allude to the Roman Empire. The crown over the letter 'M' is meant to suggest the image of an emperor. The team loved it and used it as their discord logo.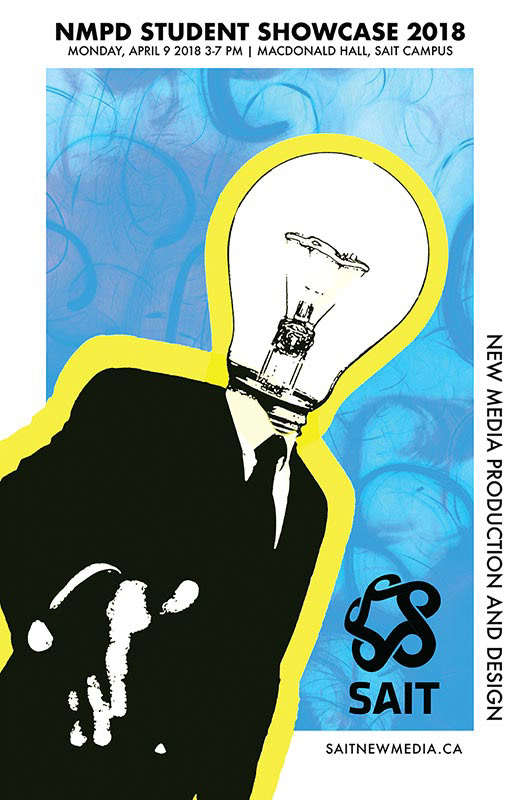 This poster was created to advertise the New Media Production & Design Student Showcase at SAIT. The idea was to have something that looked both professional and creative; a visual representation of the showcase as a meeting between industry professionals and fresh creative minds entering the job market. 
This is a minimalist poster advertisement for my band Vagrant Souls. I used typographic elements as the basis for the imagery creating an arrow using the first letter of each word. The arrow directs the viewer's eye to the important information on the page.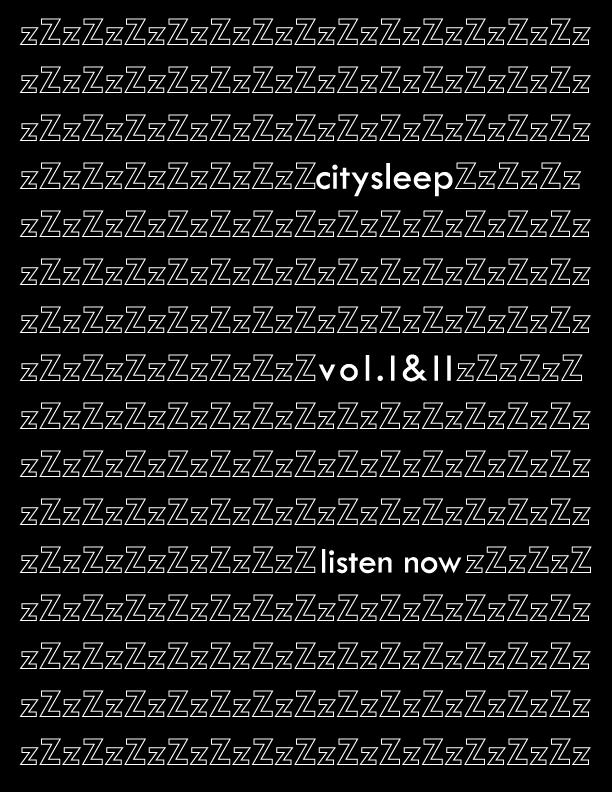 This is a poster concept I designed for a local band called City Sleep. Their logo is a series of increasingly large Z's used to represent sleep in reference to their name. I built on this idea when creating this minimalist poster.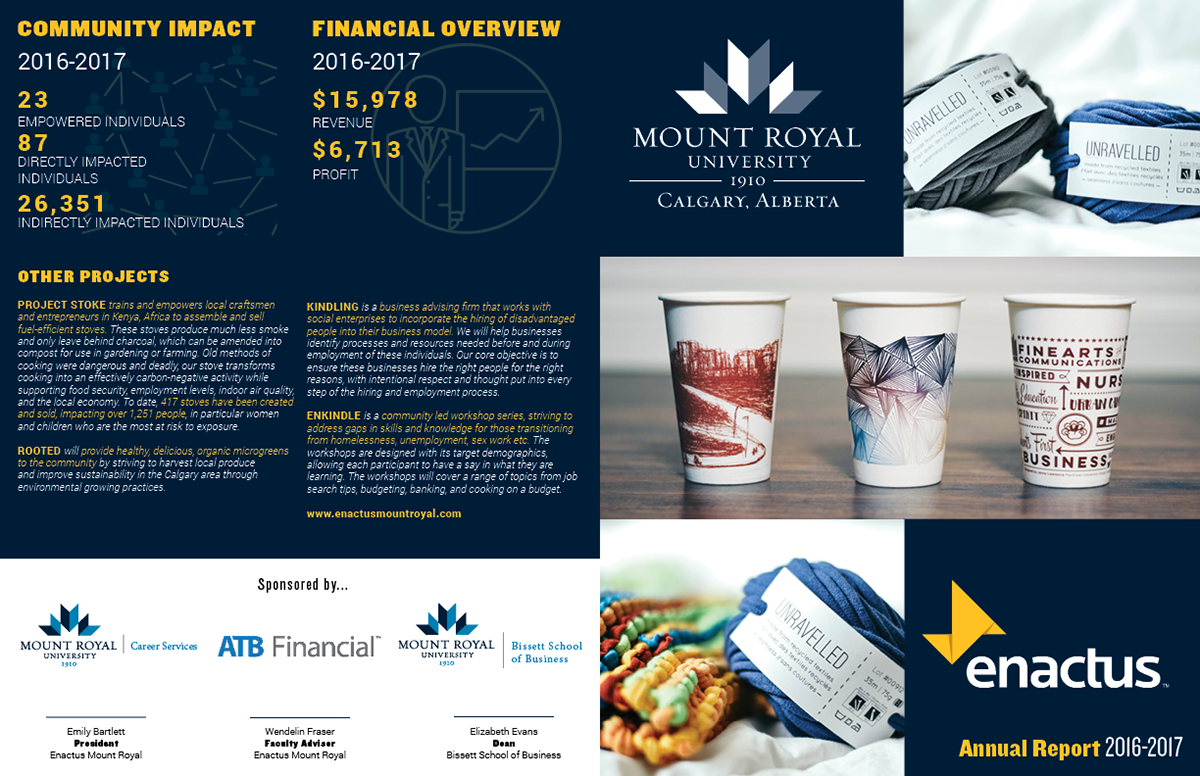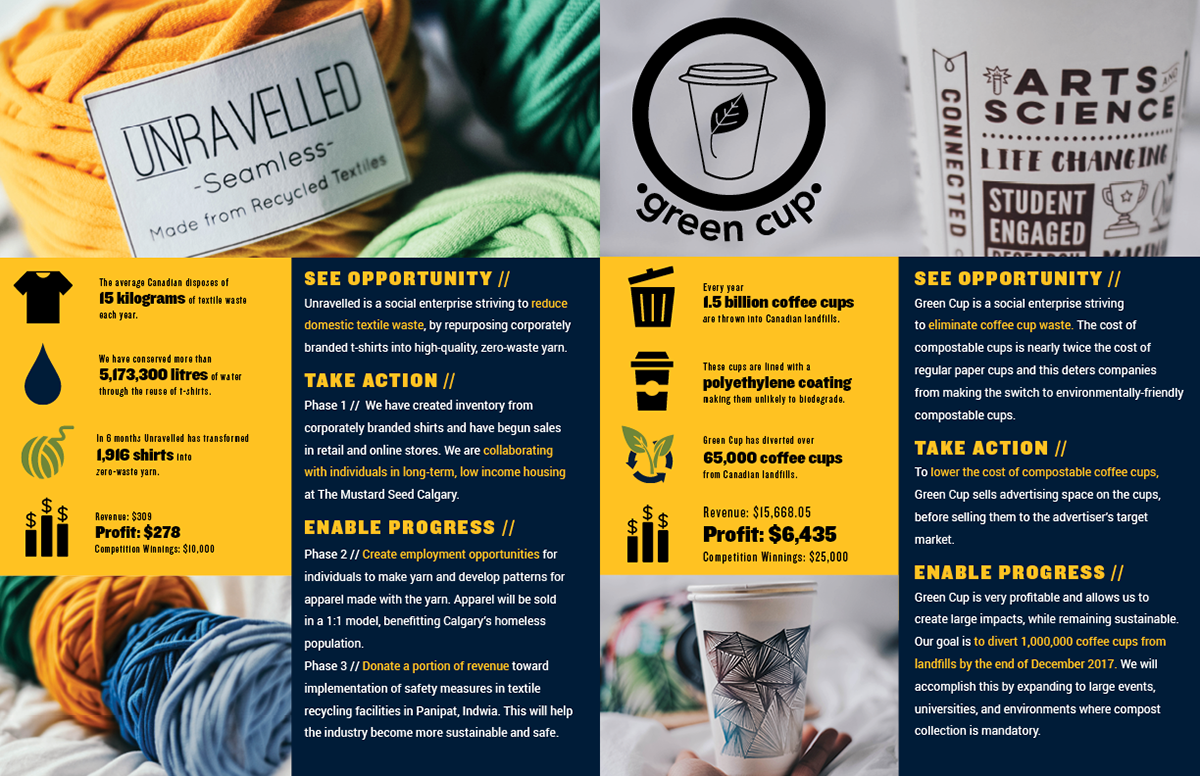 This report was designed for the Mount Royal University branch of Enactus, a student group promoting entrepreneurial leaders, for the Enactus National Finals competition. The report was designed to be a supplemental material given to a team of judges prior to the groups presentation. By using typographical hierarchy, info graphics and contrasting the Enactus yellow with the Mount Royal University blue I was able to create an eye-catching design that could be easily understood in a short amount of time. Judges noted Mount Royal's report as one of the most well designed in the competition.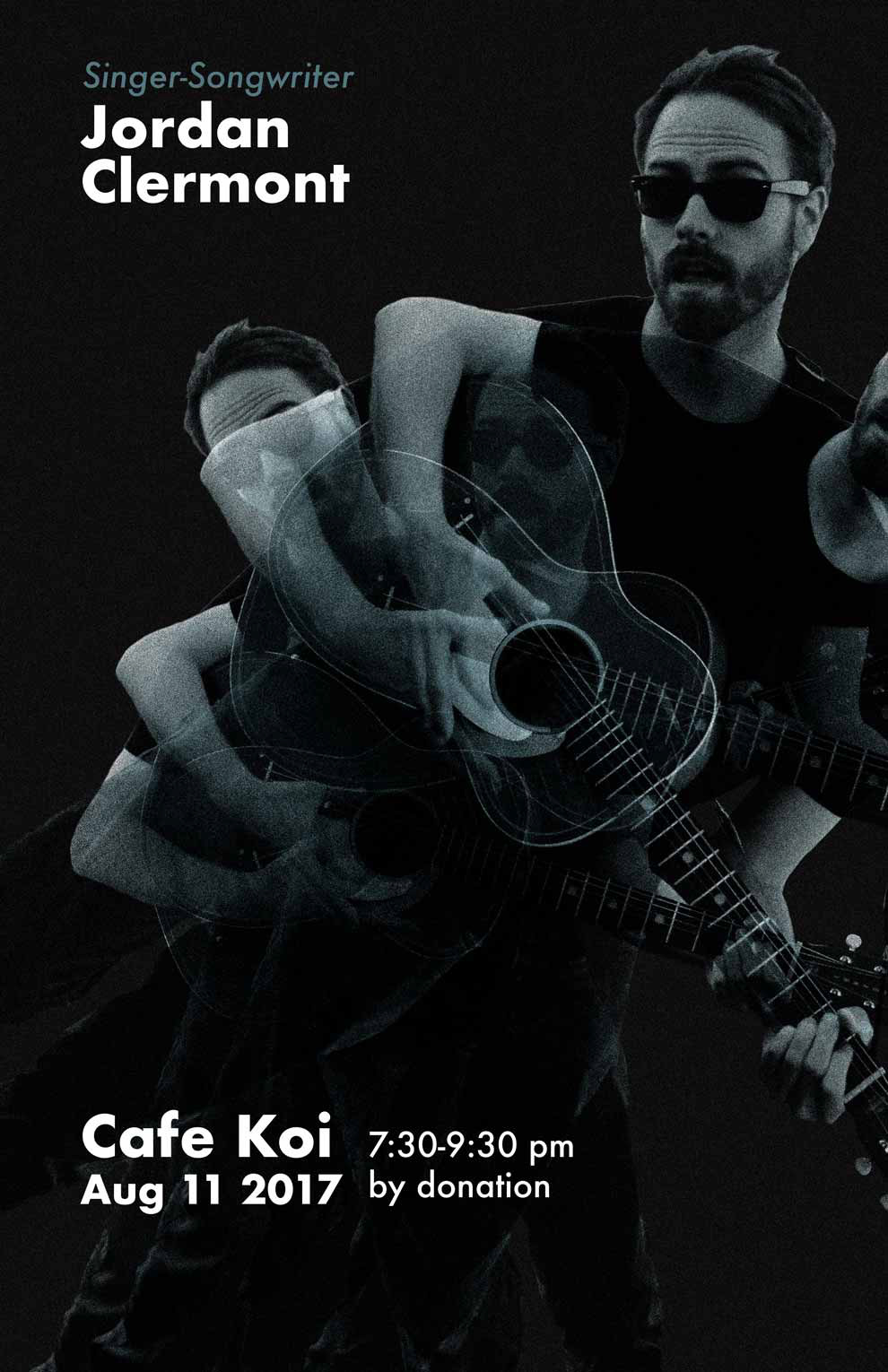 This is a poster I designed for one of my solo shows at Cafe Koi. I tried to put my own spin on the Swiss Design Style utilizing a simple, clean design, based on a grid. I duplicated and rotated the image of myself to evoke a sense of movement and unpredictability. 
This is a gig poster I designed for Bebo Grove & The Heirlooms using Illustrator. I used soft blues and pinks that I associate with January and a dark wine red complete with an abstract wine glass to complement the name of the venue.
This is one of the animation frames I designed to use in a 30 second promo for my band Bebo Grove. You can see the full animation on my video/animations page here.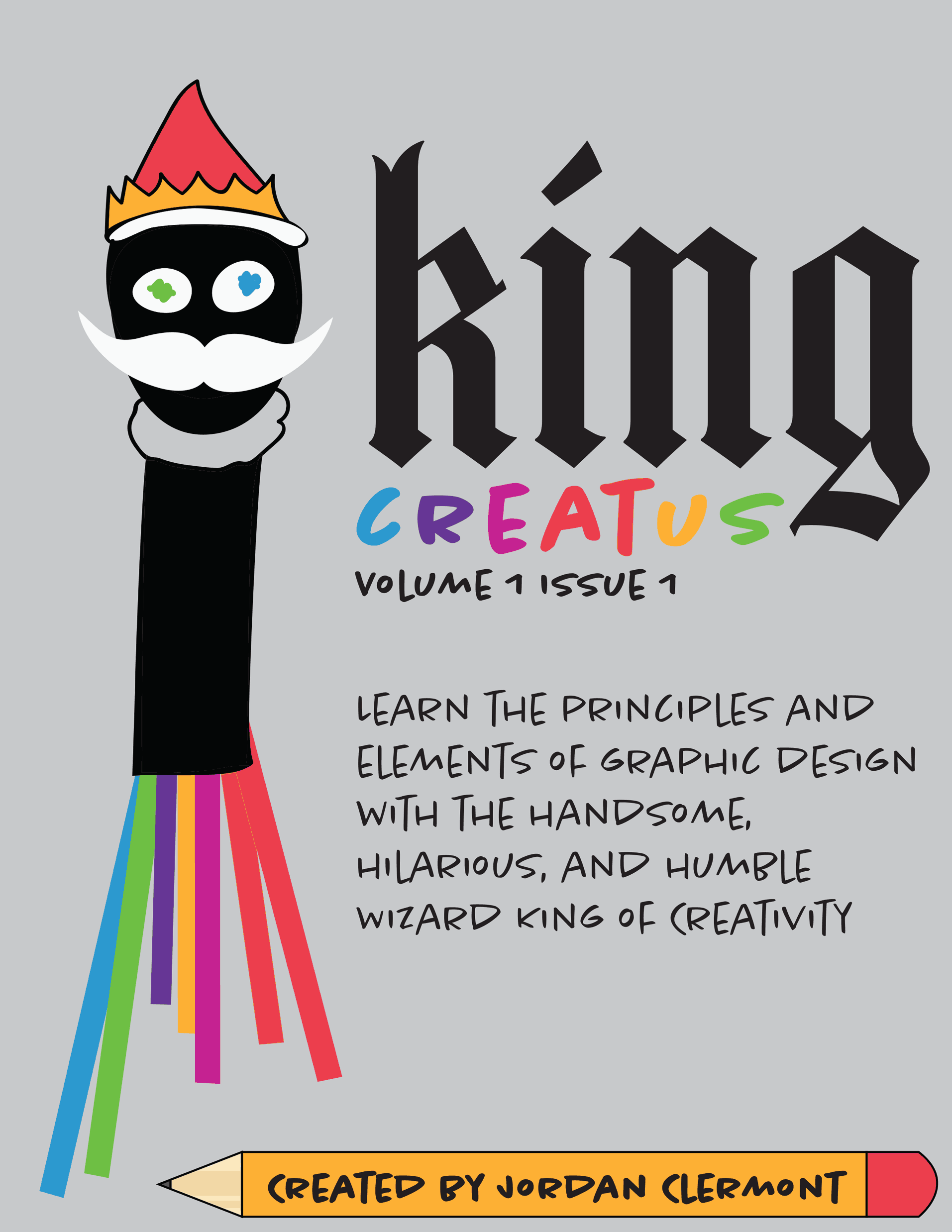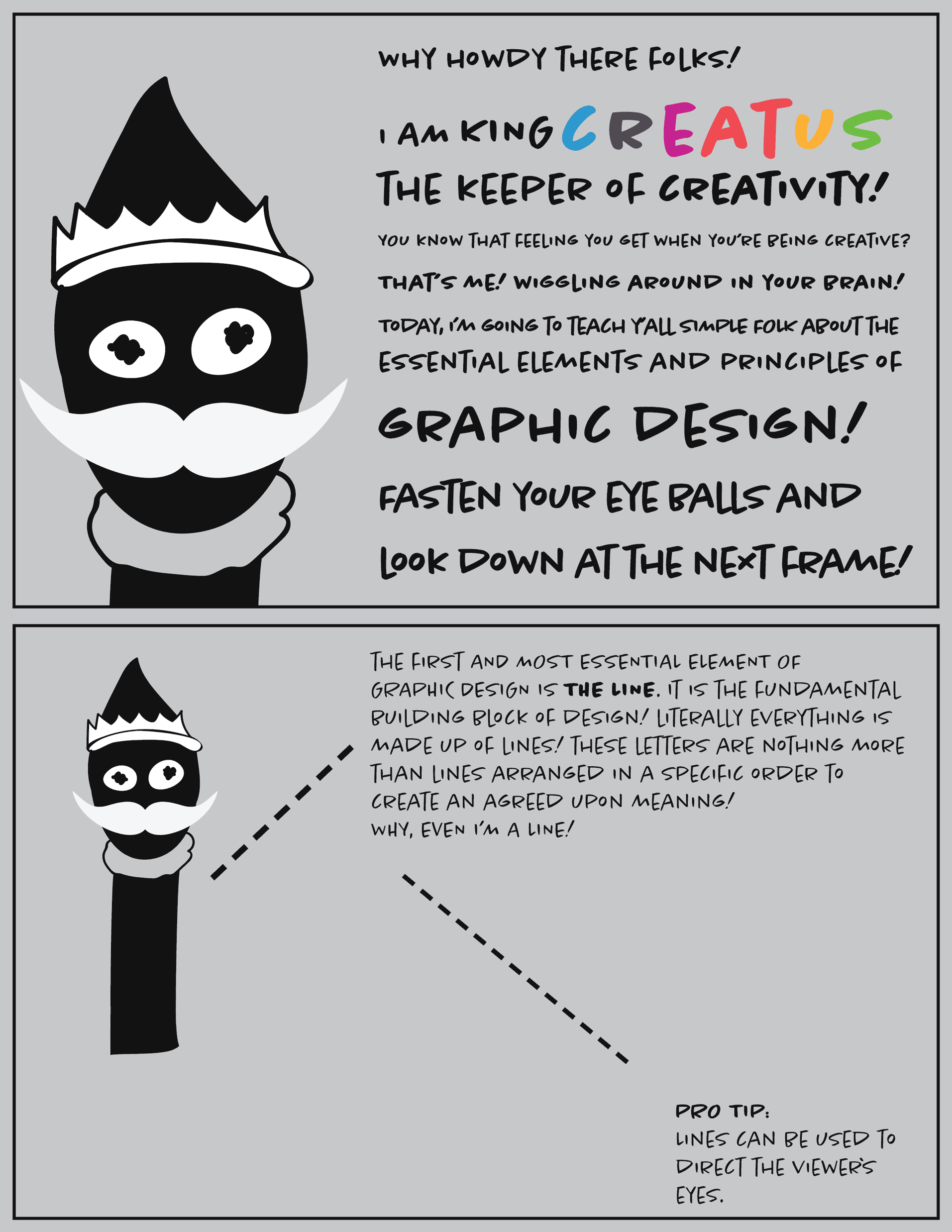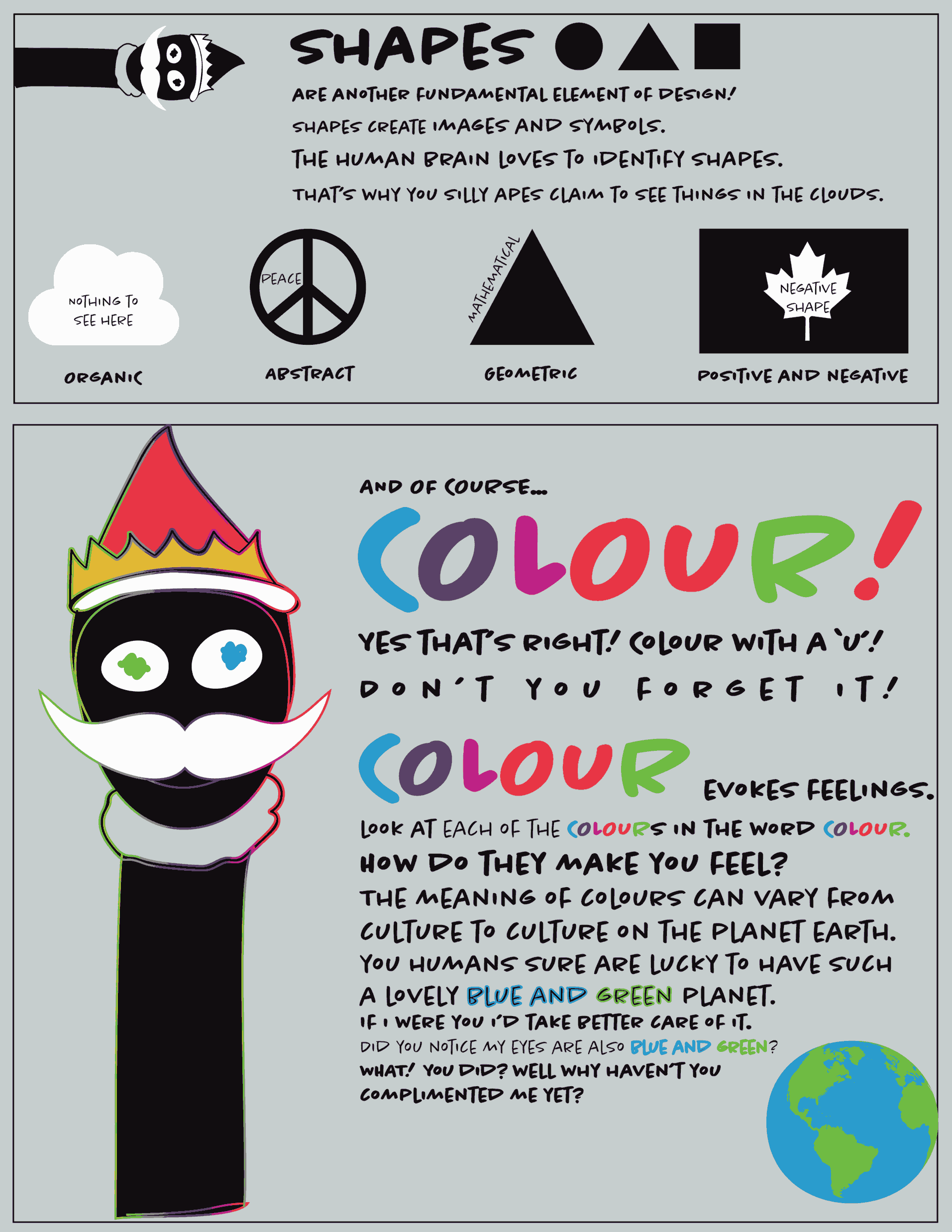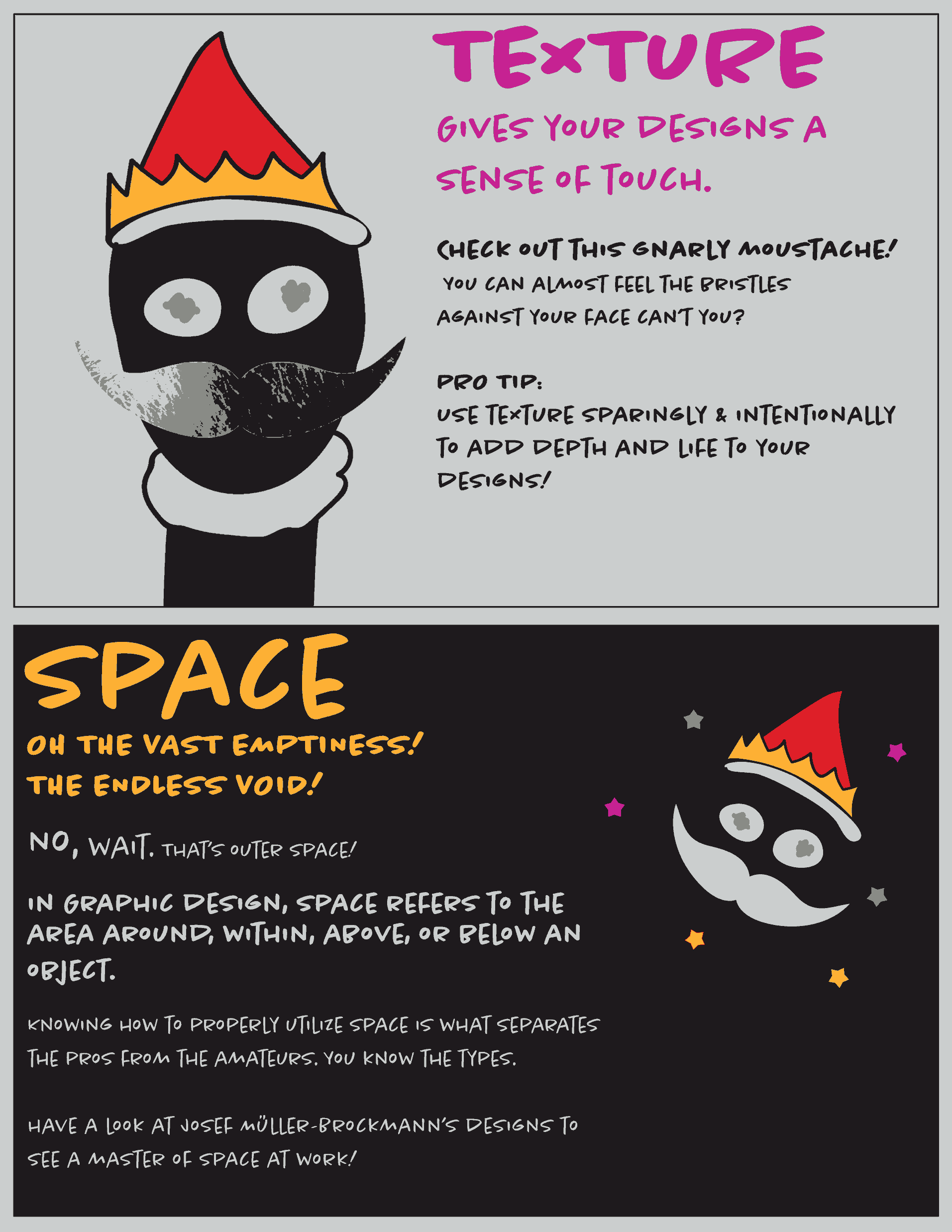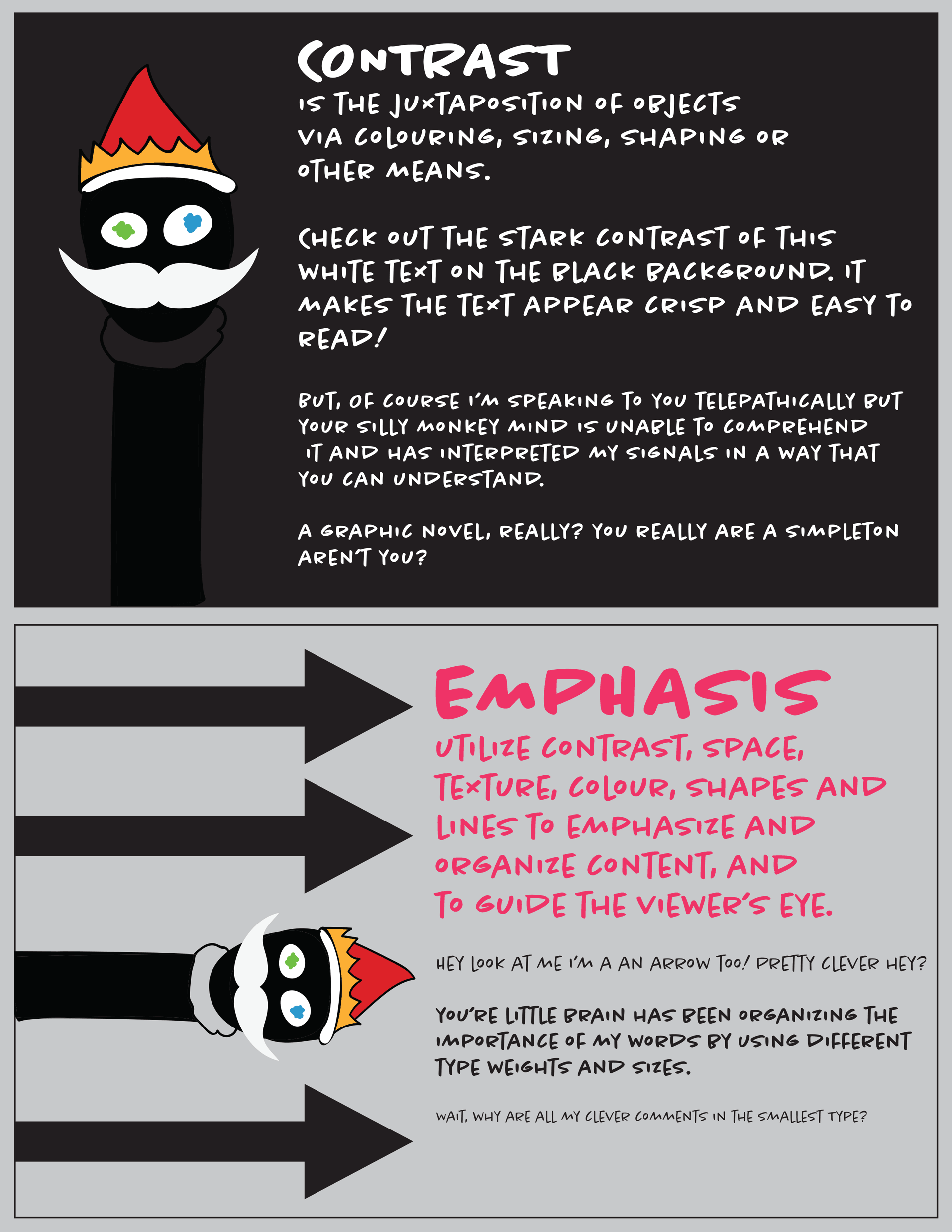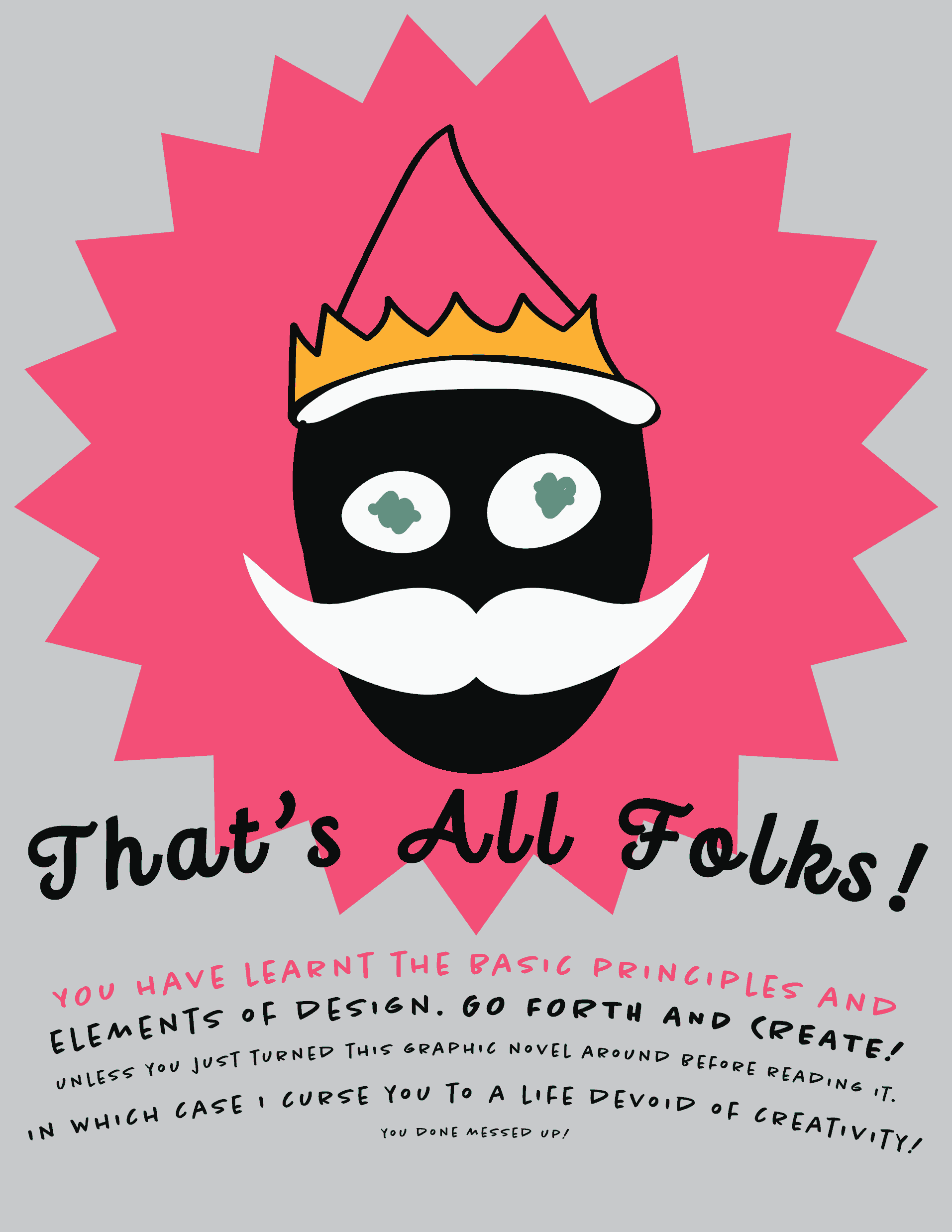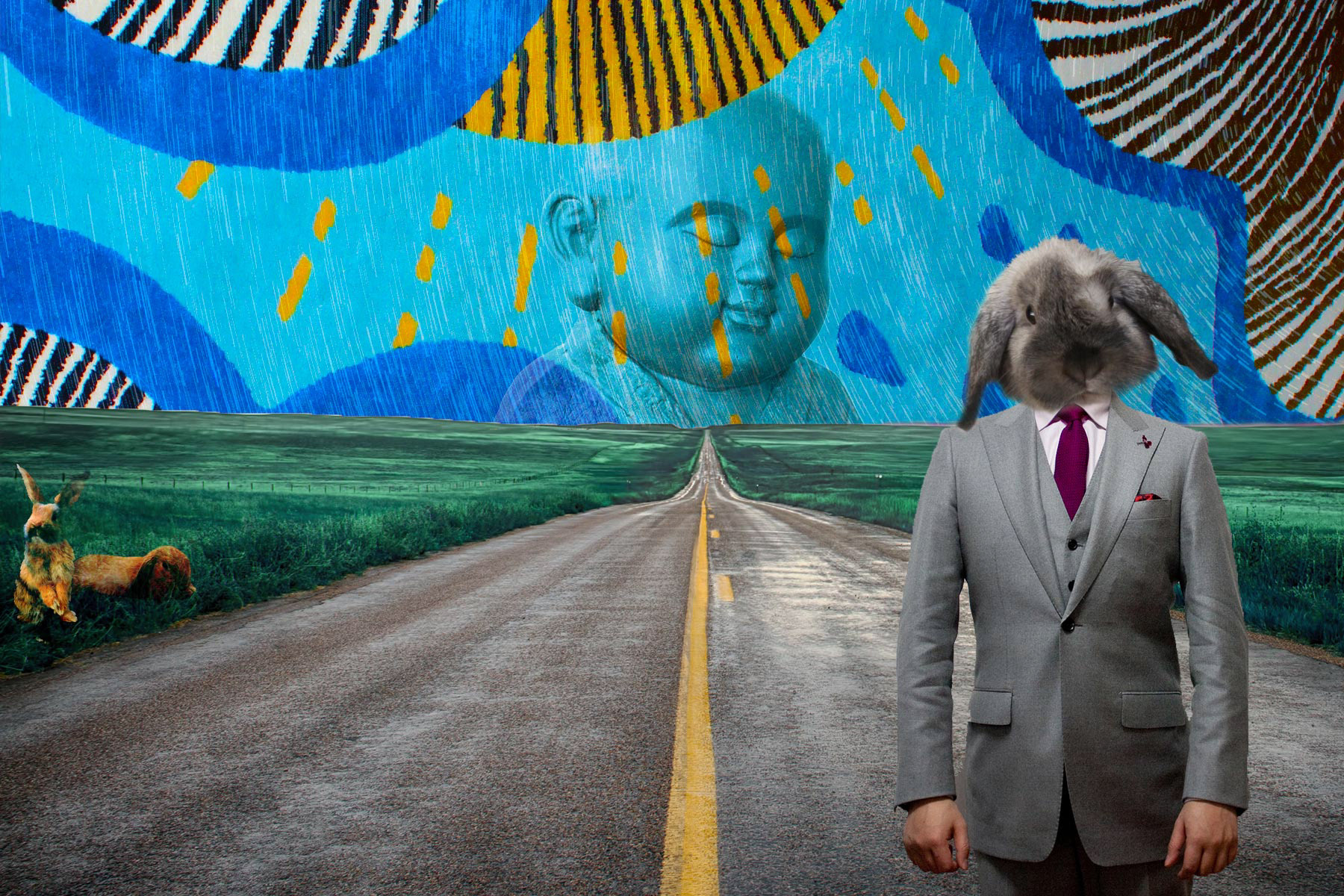 This is a photographic collage designed in Photoshop. The brief was to create an "unbelievable image" using Photoshop techniques. I used a photograph of my friends pet rabbit Mowgli along with some random photographs I had taken of a Buddha statue. The sky image is from a picture of my friends carpet. 
This is a business card design concept for my other band Vagrant Souls. The drummer in the band took this great photo and I laid some classic Helvetica over top and rotated it to give it a bit of a disorientating edge that reflects the sound of our music.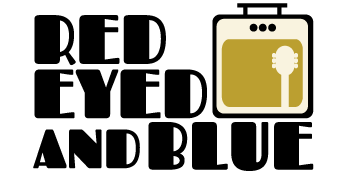 This is a logo concept I designed for a band called Red Eyed and Blue. My own guitar amp was the inspiration for the imagery and the font and colours were chosen to produce a 50's retro vibe.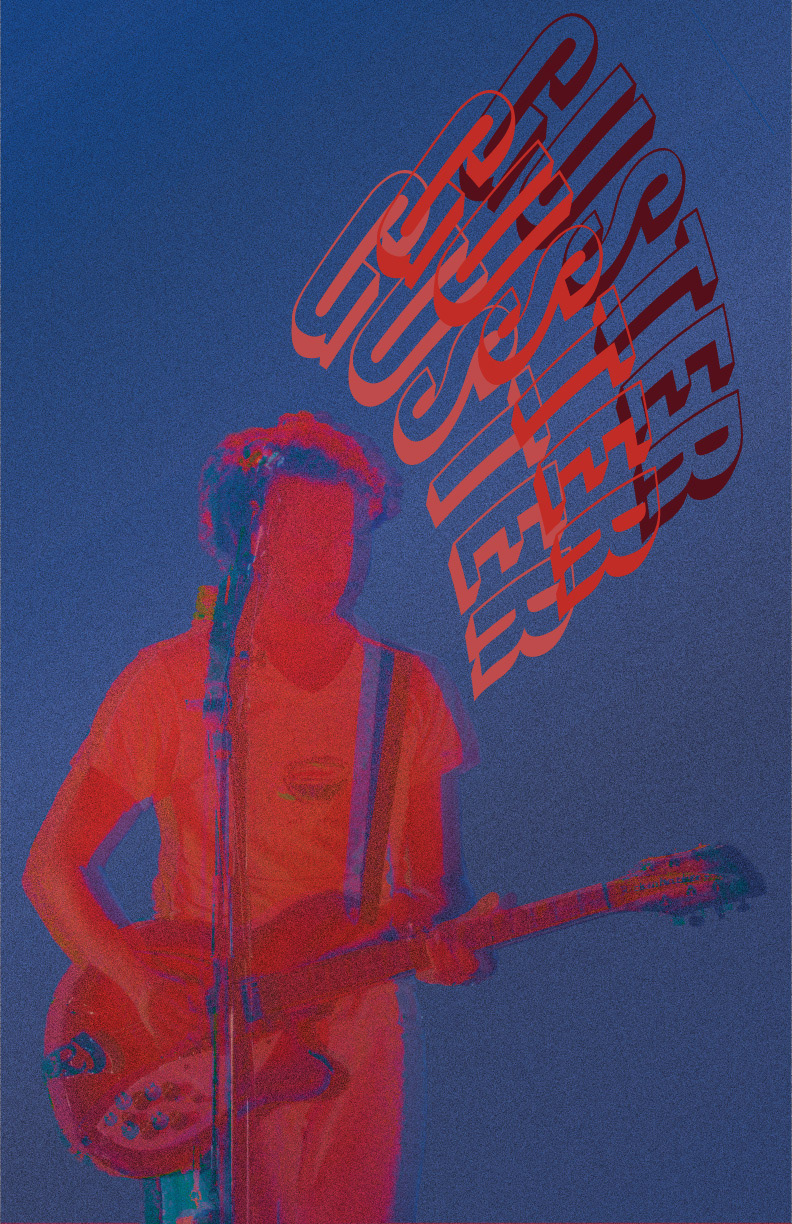 This is a poster concept I designed for one of my favourite bands Guster. I went for a minimalist design with some psychedelic influences.